Voice Master Class with Bharati Soman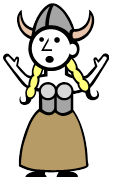 Have you ever had a voice lesson?
Are you interested in finding out what one is like?
Do you want some musical feedback on a vocal piece you are currently working on from a renowned singer?
Would you take lessons if you could study a voice teacher after school at South Lakes?
 YES?! . . . .
Then this vocal master class is for you! On Friday, October 19th 3-4:30 PM:
Bring any piece of music you are currently working on (even the District Audition music!)

Be prepared to perform a portion of it for the group and Mrs. Soman.

Mrs. Soman will give you a free coaching!
BUT….What if I don't want to perform for the group?  That's OKAY too. Just come to listen and learn from your peers. Either way, the master class has something valuable to offer you.
Mrs. Soman would like to expand her South Lakes student population in her studio. She currently teaches a few of our chorus students, but is willing to teach at South Lakes if she can find a few more.
This is a great way for you to meet her, experience her teaching method, and get feedback on your vocal development.