Parents for Choral Arts is a 501(C)(3) non-profit organization (Federal Tax ID: 26-3487105) By making a contribution to the PCA, you are supporting the musical growth of nearly 200 Chorus students at South Lakes High School – and the students in the middle schools and elementary schools that feed into our high school.
Please consider a donation online through this page or via check to South Lakes Chorus – Parents for Choral Arts, 11400 South Lakes Drive Reston, VA 20191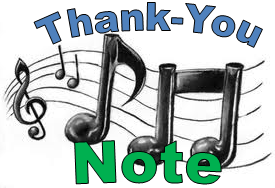 The South Lakes Choral Program is comprised of more than 160 talented and enthusiastic vocal performers. Every year we seek additional funding to enable all these students to participate in valuable educational opportunities.  It is a fact that the expenses of any Fairfax County Public High School Choral Program exceed the annual subsidy provided.  Parent booster organizations, like Parents for Choral Arts (PCA) are created to fill this gap by providing organized fundraising and volunteer support to the Choral director.
Donations made to the Parents for Choral Arts (PCA), the SLHS Chorus parent booster organization, will be used to: pay specialized clinicians to train our singers; subsidize uniform fees; reduce student share of expenses when traveling to competitions and other music events; provide scholarship funds for students in financial need; and will purchase additional materials to expand our choral music library & other curricular materials.
The South Lakes High School Chorus has represented the Reston Community with pride and musical excellence over the last eight years. Ensembles have been selected to be featured performers for the Virginia Music Educators In-Service Conference, for WNBA and NBA Games, Corporate Galas, Community Events, and at universities throughout the Eastern Coast. Ensembles consistently earn Superior ratings and rank amongst the top 5% in the country at county, state and national adjudications.
The Virginia Music Educators Association has named South Lakes High School's Music Department a 'Blue Ribbon School' since 2009 for earning Superior ratings.  The Choral Department is the proud recipient of the 2011 American Association for People with Disabilities (AAPD) Inclusion & Diversity in the Arts Award.