Rita Gigliotti – Director
11400 South Lakes Drive, Reston, VA 20191
ragigliotti@fcps.edu
Rita is sought after as a private teacher, clinician, director, adjudicator and singer.
She has formally studied music for over 35 years and started performing on stage at the early age of six. Music has always been her passion. She earned a Master of Music in Music Education from Duquesne University, Pittsburgh, Pennsylvania (2005), and a Bachelor of Music in Music Education (Voice, Major/Piano, Minor) from Seton Hill University, Greensburg, Pennsylvania (2001). She graduated magna cum-laude from both universities and was in the honors program at SHU, where she was also awarded the Program in Music Award for Outstanding Achievement and Excellence in Music. Currently, Rita is pursuing a graduate level artist certificate in Music & Well-Being at George Mason University. Through this program of studies, Rita has been innovative in integrating methods and strategies to create overall well-being for performing artists that support her teaching philosophy of Mind, Body, Voice.
Rita began her professional career in 2001 in the Pittsburgh area as a middle school choral director, church choir director and private music instructor. She moved to Northern Virginia in 2005, and, since then, has been a high school choral director for South Lakes High School. ​
Rita was the Assistant Children's Choir director at Church of the Holy Comforter in Vienna, VA (2008-2010) and a producer for SingStrong DC an International A Cappella Music Festival (2009-2016). Rita continues to study voice privately and has been active as a freelance performer around the metro area. Several highlight performances include soloist with the Westmoreland Symphony, Westmoreland Symphonic Winds; Miss Saigon (Ellen); Crittendon Opera Workshop, member of The Washington Chorus. Rita has completed her Level 2 Certification in Contemporary Commercial Music pedagogy at the CCM Institute.
She is a professional member of the Fairfax County Choral Directors Association (Past President), American Choral Directors Association, Virginia Music Educators Association (Past District XII Representative & Current Choral Representative for VMEA Advocacy and Government Relations Committee), A Cappella Educators Association, Contemporary A Cappella Society of America, and National Association for Music Education.
Learn more about Mrs G and her core philosophies.
---
Andrew Goldstein, Sectional Instructor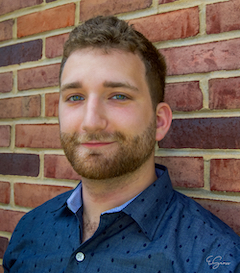 Andrew Goldstein is an active singer and teacher in the northern Virginia area. He has taught elementary-adult voice, woodwinds, and piano for several years and currently teaches privately in Ashburn and Herndon. After serving as the staff singer at the historic Christ Church in downtown Alexandria, Andrew moved to Leesburg and now sings for St. Stephen the Martyr in Middleburg. He has performed as a soloist and in operas at the Bay View Music Festival in Petoskey, MI, the CoOPERAtive Program in Princeton, NJ, the Naked Voice Institute in Evanston, IL, Russian Opera Workshop in Philadelphia, PA, and with the Oberlin in Italy program in Arezzo, Italy.
Under the direction of Grammy award-winning conductor Robert Shafer, Andrew sang with Shenandoah's Conservatory and Chamber Choir in Rome, Venice, Florence, and Assisi, Italy, as well as at the Strathmore Performing Arts Center in Maryland. Originally a saxophone player, he was featured in Shenandoah Conservatory's wind ensemble's performance at the Virginia Music Education Association conference. As a member of the music fraternity Phi Mu Alpha Sinfonia, Andrew served as music director for the chapter and acapella group Alpha Tones.
This upcoming year Andrew will join the Potomac Vocal Institute's Professional Development Program in Washington DC, and sing with the Washington National Opera for their fall production of Verdi's Otello.
Andrew received his master's degree in voice pedagogy and his bachelor's in music education from Shenandoah Conservatory.
---
Julie Longmire – Accompanist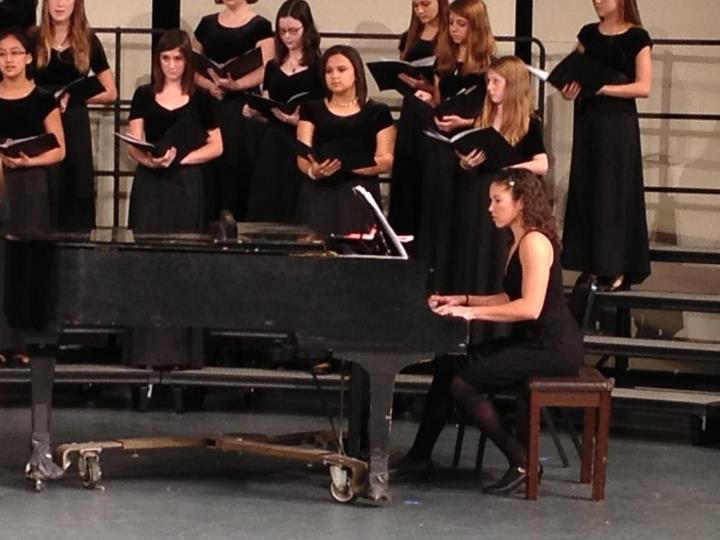 Julie Longmire holds a Master's Degree in Music Theory from The University of North Carolina at Greensboro(UNC-G) and a Bachelor's Degree in Piano Performance from James Madison University in Harrisonburg, Virginia. Mrs. Longmire worked as a Lecturer in Music Theory at UNC-G before moving back to the Northern Virginia area to open a private piano studio, where she offers instruction in both classical and popular styles.
Mrs. Longmire is a member of the Virginia Federation of Music Clubs and the American College of Musicians, and her students participate in the VFMC Festivals and National Guild of Piano Teachers' auditions in the spring, as well as local recitals and competitions. Her professional activities include judging, accompanying choirs and soloists, and performing popular music at local venues.
---
Ahmad Maaty – Movement/Choreography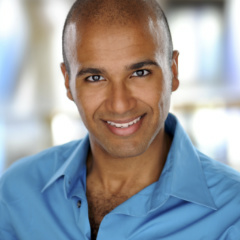 Ahmad Maaty is an Egyptian-American actor, dancer, choreographer, and singer. He holds a BA in Theater from George Mason University and an M.F.A. from the Actors Studio Drama School in NYC. He has taught and performed throughout the United States and internationally in Doha, Qatar at the Asia Cup Games. Ahmad has had the opportunity to work with companies such as The Bats Acting Company and Les Shakespeare in NYC, and locally with Silk Road Dance Company, The Hub Theater, Workhouse Arts Center, Monumental Theater Company, Constellation Theater Company, Acting For Young People, Arlington and Fairfax County Public Schools, Prince William Little Theatre, Fauquier Community Theatre, The Academy of Russian Ballet, and the Northern Virginia Youth Ballet. In addition to this he has had the privilege to be a finalist at the Actors Studio (NYC) from 2012-2013, and train with the extraordinary faculty at the Ailey School, and locally with Synetic Theater. Ahmad is proud to be a member of the School of Theater's Performance Faculty as an Adjunct Professor. Ahmad was named 2018's Best Choreographer in a Small Professional Theater in DC by BroadwayWorld. He was also a Helen Hayes Nominee for best choreography in a small professional theater for his work in Pippin with Monumental Theatre Company. (www.ahmadmaaty.com)