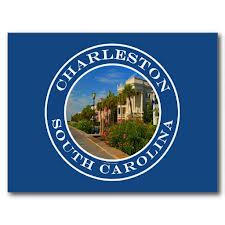 Chorus Families:
I want to take a moment to recognize the students and parents involved in this year's Spring Trip to Charleston, SC.
This year's trip was truly FANTASTIC! It was full of fun, music, culture, history, and cammarderie!I am SO PROUD of our students! They were so well-behaved, respectful and represented SLHS with great pride. Their musical skills were put to the test at the USC where they very succesfully sight read through 6 different choral pieces as part of the workshop.
Many, MANY thanks to our Spring Trip Chairpersons: Karin Ottman & Trudy Hanbury for all of their organizational work since January; our PCA treasurer: Marcia O'Brien for keeping payments and balances in order; and our incredible chaperones: Stacey Graf, Liz Hijar, Josephine & Gary Brown, Sherri Planton, & Frank Gigliotti for all of their efforts in keeping our kids cared for and safe.
Spring trip 2014 will be to NYC. We will be doing Broadway shows, Broadway workshops, and much more. Stay tuned for more information in the near future!
Sincerely, Mrs. Gigliotti