Community Fund Drive Success!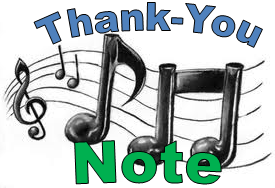 Thank-you to everyone who participated in the community fund-drive this year – Students for going door-to-door, parents for driving kids through the communities and providing breakfast.  We especially thank the community for being supportive of South Lakes Chorus through your positive response to our students and through your donations!
Our specific fundraising needs this year are: to help ALL of our choral students travel to Charleston, SC in April, 2013 to perform and clinic at the University of South Carolina along with the rest of the SLHS Music Department, and subsidize costs for new Choral Uniforms.
While the big fund-raising push is over, contributions from the community are now coming in from the letters left for those not home. You can still help us meet our needs for the year!  See our donations page for more information.