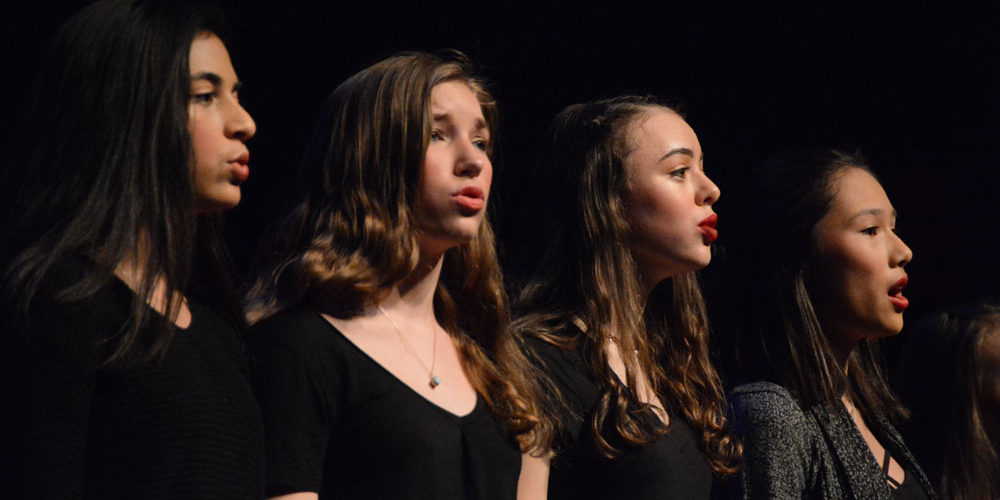 South Lakes Choral Department Wants YOU!
Top 10 Reasons to become a member of the SLHS Chorus
Improve your vocal skills and music literacy so that you can become a rock star performer.
Participate in adjudications and performances at venues throughout the U.S. and beyond.
Develop auditioning skills and participate in District, Regional, State, and National level choirs.
Be part of making a professional recording.
Workshop with world-renowned professional musicians in the classroom regularly.
Build your resume with community service, Tri-M music honor society, and supersize those standardized test scores!
Develop team building, confidence and leadership skills.
Learn to arrange music and student direct performances.
Learn to sing a variety of genres including jazz, pop, classical, broadway, world.
It is FUN! It is FAMILY!