Senior Choir Audition Information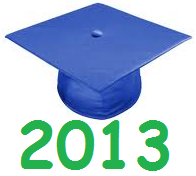 Seniors,
I hope you are enjoying your last days of Summer vacation!
Attached you will find the newly released information about Senior Honors Choir Auditions for this year.
Downloads can also be found on the VCDA Website. Senior Honors Choir is a Virginia Music Educator's Association Honors Choir. It is the most elite choir you can be a part of in your high school career. The choir is only open to 12 grade students enrolled in choral programs througout the State of VA.
Please read the information attached carefully and learn your audition piece now. The state requires me to do pre-screenings for the audition. The deadline for the audition registration is Septemeber 12th. This means, I will be hearing pre-screenings and collecting your forms and fees on September 10th.
This year the audition is on October 13. Yes – I know it is homecoming.  Every year the audition date is either over homecoming weekends or SATs. There is nothing we can do about this conflict, as this is a state mandated date.
BUT – the honors choir chairperson is very good about honoring requests for audition times so that you can get to your homecoming dance on Saturday evening.
I have had students in the past audition for honors choir on Homecoming and it has worked out. The key for us would be to do a very early audition on Saturday morning, which means you may want to travel on Friday evening to Farmvillle, or even halfway there, (4 hours eachs way) and stay overnight. I have also had students do a 10 AM audtion or 12 PM audition and make it back to NOVA between 3 and 6 PM.
If you have time conflicts, let me know immediately. Requests are met on a first come, first served basis by the chair person.
Contact me with any further questions.
Mrs. Gigliotti