Reston Triathlon Fundraiser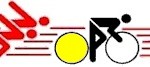 Thirty enthusiastic chorus student volunteers are needed for Sunday, September 7 from 7:30 – 11:00 AM to support the Reston Triathlon. South Lakes HS chorus students will volunteer as run sentries on the paths in Reston to provide encouragement to runners and directions along the course. Reston Triathlon will be donating $500 to South Lakes Chorus in return.
There will be an informational meeting the week prior to the race to show volunteers their position on the race path. To volunteer, sign up here.