Christina Boosahda
e-mail • 703.608.5155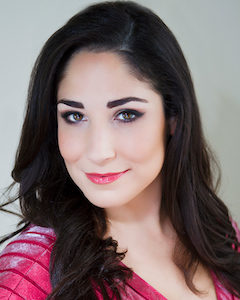 Admired by The Wall Street Journal as an "impassioned, and impressive talent on the rise," soprano Christina Boosahda has been featured in a variety of roles including: Donna Elvira (Don Giovanni), Fiordiligi (Cosi fan tutte), First Lady (The Magic Flute), The Governess (The Turn of the Screw), Lady Billows, cover, (Albert Herring), Mrs. Anderssen (A Little Night Music), Giulietta (The Tales of Hoffmann), Antonia (The Tales of Hoffmann), The Rooster (The Cunning Little Vixen), Gabrielle (La vie parisienne), as well as Woglinde, Gerhilde, and the Dritte Norn, in Opera Louisiane's adaptation of Richard Wagner's Der Ring des Nibelungen.
On the concert stage, she was recently featured as Violetta (La traviata), and Lady Macbeth (Macbeth) in Angels Vocal Art's Gran Gala di Verdi. She recently made her debut as a soloist with The Verdi Chorus of Los Angeles singing highlights from Verdi's Otello, and Macbeth, as well as from Gounod's Faust, and Offenbach's Les Contes d'Hoffmann.
Ardent about contemporary opera Ms. Boosahda had the privilege of premiering the role of Bita Parvin in Houston Grand Opera's production of Gregory Spears' The Bricklayer. She later returned to the Houston Grand Opera stage as Loretta/Mama in the world premiere of David Hanlon's Past the Checkpoints, and as Amanda/Ameliora in Sterling Tinsley's Daniel and the Dreamcatcher. Additional collaborations with Houston Grand Opera include: The Veteran's Songbook, a concert series which featured songs written by local composers about local veteran's experiences abroad and at home, and a fundraiser gala concert for HGO's premiere of O Columbia. Other notable premiere performances include: Nancy in GRAMMY award winning composer David Chesky's La Farranucci, Anya in Adam Gorb and Ben Kaye's Anya17, a one act opera about the inhumane reality of human trafficking, Beauty #2 in Frank Proto's Shadowboxer whose story is based on the life of celebrated boxer Joe Louis, Lulu Baines in Robert Aldridge's GRAMMY winning American opera Elmer Ga ntry, Mrs. Hurstwood in Robert Aldridge's Sister Carrie, and Mrs. Kimball in Jeremy Beck's Review!
For more information about Ms. Boosahda and to stay up-to-date with future performances please visit christinaboosahda.com.
Andrew Goldstein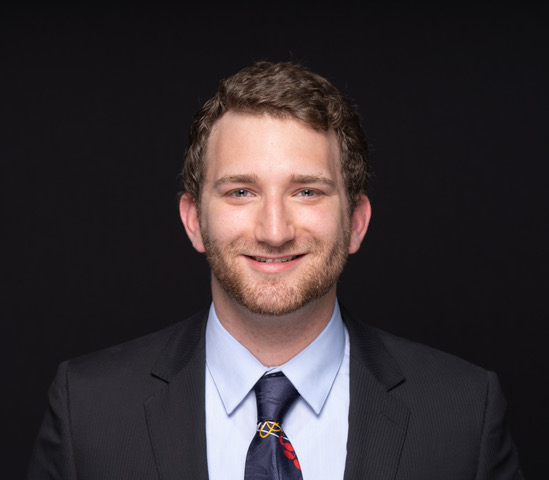 Andrew Goldstein is an active singer and teacher in the Washington DC and northern Virginia area. A performer with the Washington National Opera and Maryland Lyric Opera chorus, he has also performed as a soloist and in operas in Italy, Michigan, Illinois, and more. Andrew has taught K-12 general music, band, and chorus in the Fairfax and Loudoun County public school systems and teaches voice, piano, saxophone, and music theory privately in Ashburn, Herndon, and online.
Under the direction of Grammy award-winning conductor Robert Shafer, Andrew sang in Rome, Venice, Florence, and Assisi, Italy, as well as at the Strathmore Performing Arts Center in Maryland. Andrew was originally a saxophone player and was featured in Shenandoah Conservatory's Wind Ensemble performance at the Virginia Music Education Association conference. Andrew received his Master's degree in Voice Pedagogy, Bachelor's in Music Education, and certification from the Contemporary Commercial Music Institute at Shenandoah Conservatory.
Lani Jacobson
e-mail • phone 703.758.9692 • Herndon, VA

I have been teaching singers in the Washington area since 1999. I specialize in teaching middle and high school students, and I have researched the needs of young singers as their voices change during adolescence. I have guided many students as they prepared for auditions for college music and music theatre programs.
I am a member of the National Association of Teachers of Singing (NATS), Music Teachers National Association (MTNA), Virginia Music Teachers Association (VMTA), and the Northern Virginia Music Teachers Association (NVMTA). My students regularly compete in events sponsored by these associations, and they have won or placed in vocal competitions at both local and state levels.
Most of my students are active in the choral and theater programs at their schools and churches. Many have been selected to participate in All District and All State Chorus and have been cast in leading and supporting roles in school and community theatrical productions. Recent shows my students have appeared in include Beauty and the Beast (Belle), Les Miserables (Marius, Eponine), The Wizard of Oz (Glinda), Into the Woods (Rapunzel, Cinderella), Little Women (Professor Bhaer, Clarissa), Anything Goes (Hope, Billy), Oklahoma (Laurey), Footloose (Ren), The Music Man (Tommy), Urinetown (Little Becky) and Pirates of Penzance (Frederic).
I believe in teaching a natural, physiologically correct technique for singing that will make the most of every student's innate gifts. I have experience teaching both classical and music theatre styles, and I believe that the most successful singers learn to use their voices in multiple ways. I read textbooks and subscribe to professional journals to maintain my knowledge of the latest research in vocal technique, and I attend master classes and professional workshops as part of my continuing education. In the summer of 2011 I attended "Guys and Gals of Broadway," a conference on music theatre singing and acting technique sponsored by NATS. I also continue to study voice privately.
After attending the University of Virginia for two years, I majored in voice at George Mason University with a concentration in Music History. At GMU I studied voice with Vera Tilson of Arlington, and I am currently a client of Nancy MacArthur Smith's voice studio. I perform regularly with Illuminare, Carmina, and the Washington Kantorei, three local chamber choirs. Occasionally I work as a paid chorister or soloist at local churches. I am a frequent soloist at Fairfax United Methodist Church, most recently as the soprano soloist for Messiah in December 2012.

Julie Longmire
website • e-mail • phone 703.439.4077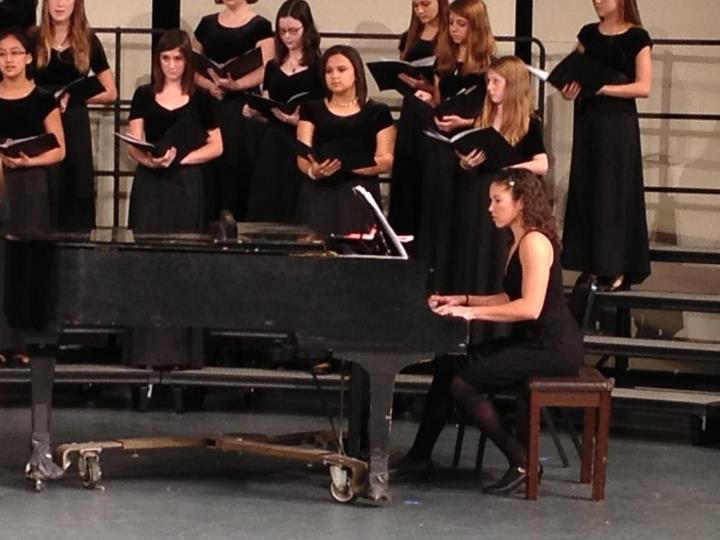 Julie Longmire holds a Master's Degree in Music Theory from The University of North Carolina at Greensboro(UNC-G) and a Bachelor's Degree in Piano Performance from James Madison University in Harrisonburg, Virginia. Mrs. Longmire worked as a Lecturer in Music Theory at UNC-G before moving back to the Northern Virginia area to open a private piano studio, where she offers instruction in both classical and popular styles.
Mrs. Longmire is a member of the Virginia Federation of Music Clubs and the American College of Musicians, and her students participate in the VFMC Festivals and National Guild of Piano Teachers' auditions in the spring, as well as local recitals and competitions. Her professional activities include judging, accompanying choirs and soloists, and performing popular music at local venues.

Danielle Talamantes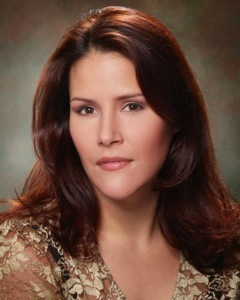 Celebrating her third season with the Metropolitan Opera, soprano Danielle Talamantes is a fast rising star in the international opera scene. A native of Northern Virginia, she made her Carnegie Hall debut to a sold-out audience in 2007. After debuting as Violetta in Verdi's La Traviata in 2010, a San Francisco Bay Area reviewer said, "It's not often that a fortunate operagoer witnesses the birth of a star."
She went on to earn a spot on the Metropolitan Opera roster in spring 2011, covering the role of Najade in Strauss' Ariadne auf Naxos and was Soprano in Residence for the Summer 2012 Marlboro Music Festival in Marlboro, Vermont. Her latest triumph was debuting as Mimì in Puccini's beloved La Bohème in Washington DC.
Danielle will be singing the lead soprano role in a world premier production of Lost Childhood with the National Philharmonic in November, 2013. She will make her New York Metropolitan Opera stage debut later that month in a production of Strauss' Die Frau ohne Schatten and will return to the Met in the spring of 2014 for the Baroque Pastiche, The Enchanted Island.
Danielle is also an accomplished recitalist and has sung as soprano soloist with the Baltimore Symphony Orchestra, National Philharmonic Chorale & Orchestra, the United States Army Band, the Oratorio Society of Virginia, the Nashville Symphony, the Baltimore Choral Arts Society, Choralis, and more.
Danielle's has placed first in several prestigious opera competitions, including the Irene Dalis Opera San Jose Competition, Irma M. Cooper Opera Columbus Competition, XII Concurso de Trujillo, International Lotte Lehman Cybersing Competition, NATS Artist Award and Vocal Arts Society Discovery Series competition.
Danielle garnered additional honors and awards in the National Opera Association, Liederkranz, Seoul International Music, Licia Albanese Puccini, Giulio Gari Foundation, Gerda Lissner Foundation, Plácido Domingo's Operalia, and Quasthoff Das Lied competitions.
Danielle earned her BA from Virginia Tech and MM from Westminster Choir College.

Jim Van Slyke
After headlining sold out celebrated appearances on concert stages and nightclubs around the globe over the last few years, the recent critically acclaimed success of Jim Van Slyke's latest showcase, The Sedaka Show, has taken him to a new plateau in his career.
After seeing the show himself, Neil Sedaka gushed, "I had the great pleasure of seeing Jim Van Slyke perform a revue of my songs. It blew me away! The voice, the stage presence, the thought and preparation that went into the cabaret were all superb. I've seen many singers over the years do my songs, but I think Jim has the potential of becoming an important artist. His performance exceeded my expectations. I can sincerely say that he would be a treat for any venue given the chance."
Ranking with Neil Sedaka's personal endorsement, other career highlights for Jim include his solo performance at The White House and being a featured performer for President Clinton's 1997 Inaugural Ball.
Jim has toured throughout the United States and Europe and is always received enthusiastically whether he is performing with just a trio, at the piano, or in front of a full orchestra.  Singing the Great American Songbook favorites Jim has fronted several magnificent big bands including extensive tours with an official USO show. He has been presented at The Kennedy Center's Millennium Stage as a featured artist and has performed with The Washington National Opera under the artistic direction of Placido Domingo. In addition, Jim made his Solo European Concert Debut with one of Germany's Premier National Symphony Orchestras singing an evening of Opera Arias and classic  American Musical Theatre standards.
In 2006 Jim received a prestigious ASCAP Songwriters' Award for the self-penned title track of his stunning debut album, Open Road.  Jim's critically acclaimed album (on the LML Music Label) was named to the Official 2006 Grammy Award Ballot for Best Pop Vocal Album alongside such artists as Billy Joel, Audra McDonald, Justin Timberlake and John Mayer.
When not on stage Jim spends his time as a vocal coach in the Washington D.C. area and New York.  His reputation as a nationally recognized vocal coach  has grown as rapidly over the years as his presence as a performing artist.  Having taught at colleges and universities, Jim is in high demand as a teacher, coach and clinician. Student credits include Broadway, National Tours Off Broadway, and The Metropolitan Opera, award winning recording and cabaret artists and even the Radio City Rockettes.

Kerry Wilkerson
website • e-mail • phone 703.851.0260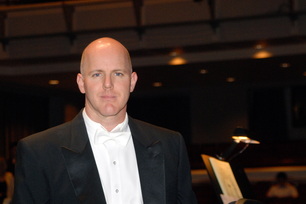 Kerry Wilkerson has sung with the professional choruses of the United States Air Force, United States Army, Carnegie Hall Choral Workshops and the critically acclaimed Robert Shaw Festival Singers. He currently serves as Assistant Director of Music Ministries at Vienna Presbyterian Church where he oversees a program for teenage musicians that includes a chorus, orchestra, handbells and worship teams. As a military musician he has sung extensively throughout the United States and Canada in some of our nation's finest performance halls. Washington DC audiences also know him as a local recitalist and frequent guest soloist with community based orchestras and choruses. Mr. Wilkerson is a graduate of the University of North Carolina at Greensboro (BMEd) and George Mason University (MA).
As a teacher of singing, Mr. Wilkerson specializes in working with teenagers desiring to pursue careers in vocal performance. Many of his students have gone on to major in music at such reputable schools as James Madison University, Catholic University, Indiana University, St Olaf College, Rice University and Ithaca College. A passionate proponent of singing as a form of oral communication, Mr. Wilkerson also works with adult students to help them strengthen their individual skills as a richer and more confident means to personal expression.
His greatest joy outside of making music is spending time with his beautiful son, Elliott, born in November of 2004.