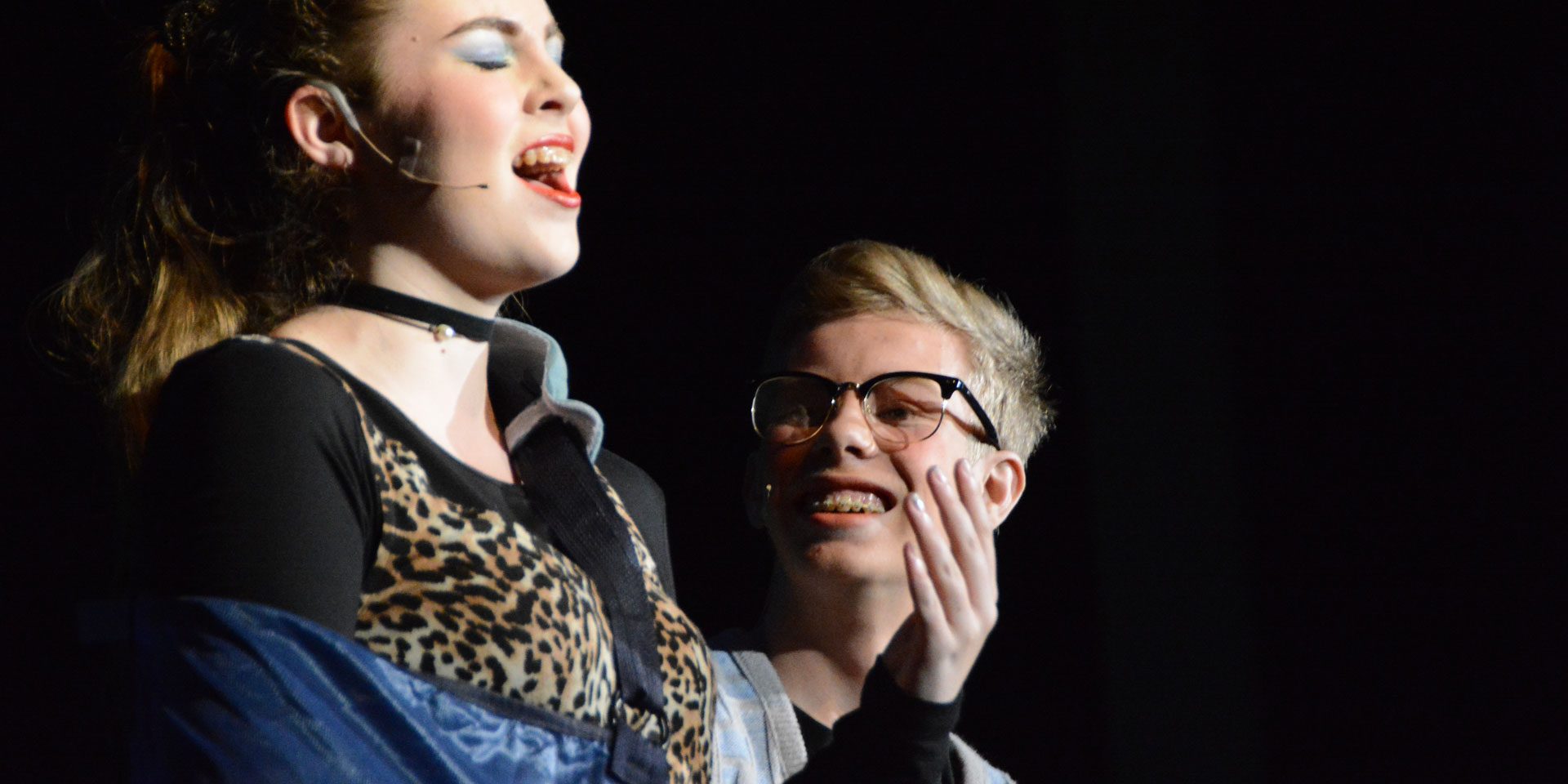 Welcome to Broadway Night 2024!
Congratulations, you are participating in Broadway Night 2023-2024!
This contract lays out what you can expect from SLHS Broadway Night leaders and what SLHS expects from you. Both student participants and their parents must read and sign it as part of the participation expectations.
*Please note that the Parents for Choral Arts Booster Organization and the SLHS Chorus believe that no student should be denied participation due to financial concern or distress. If you receive free/reduced lunch or have financial concerns, please contact broadwaynight@southlakeschorus.org with questions. All matters will be kept confidential and support can be provided.
South Lakes High School Broadway Night Contract
---
SLHS Broadway Night Leadership will:
Provide rehearsal time & space; professional choral and dance teachers; music; technical equipment and other resources necessary for a quality experience.
Recommend & approve makeup, costumes and props
Provide chaperones for all backstage areas during performances and all rehearsals
Communicate in a clear and timely manner to all participants. Please look for emails from the Parents for the Choral Arts via Constant Contact. You will also be prompted to join the Broadway Night Schoology Group for Parents and Students where the show schedule, practice materials, and other resources will be shared.
---
Student participants are expected to:
Be present at all scheduled rehearsals, and notify the director ahead of time if for any reason you will be absent by emailing director@southlakeschorus.org. Students must attend rehearsals in order to perform in the show. Students may miss up to one Tuesday rehearsal. Students may not participate if they cannot commit to attending all production rehearsals and all 3 shows. Students who miss 2 Tuesday rehearsals will have to demonstrate to the director that they know their music and choreography in order to remain in the production. Students who miss 3 rehearsals will not be permitted to continue in the production.
Prepare for your number(s) by rehearsing at both formal rehearsals and at home. Learn your lyrics and music by January 15th so that you will remain eligible for the show.
Provide own makeup, costume and props as recommended by the directors
Respect your fellow performers, directors, professional staff and parent volunteers.
Promote the show by advertising to friends and family
---
Parents are expected to:
Support the directors and other professionals by ensuring your student commits to the rehearsal and performance hours, and other deadlines. You should not commit your student to this production if they cannot attend all shows and rehearsals. Students may miss up to one Tuesday rehearsal.
Acknowledge that this is an extra-curricular event for your child and it is highly dependent upon volunteers to run successfully. We need as many volunteers to help as possible!
Support your student by signing up for at least two volunteer slots when the Sign-Up Genius is posted.
Notify director@southlakeschorus.org if your student is going to be absent.
Turn in paperwork on time (we will need an emergency care form from you December 5th, the first Tuesday rehearsal) and regularly check your email for messages from Parents for Choral Arts via Constant Contact.
---
Publicity Release:
Parent/Volunteer irrevocably grants South Lakes High School Parents for Choral Arts (SLHS PCA) and Chorus an unrestricted license to use student's/volunteer's appearance, image, likeness; first name and last initial; and voice, identity, performance in any manner in connection with the business of the SLHS PCA/Chorus (including without limitation for purposes of advertising and trade).  The SLHS Chorus and the SLHS PCA shall have the unrestricted right to any photograph or video in which the parent/volunteer or student appears while participating in rehearsals and Broadway Night.  Parent/Volunteer releases their rights and any rights held by student/volunteer of publicity, editorial rights or other rights with respect to student's/volunteer's likeness in connection with the SLHS PCA/Chorus' Broadway Night and acknowledges that the parent/volunteer will not receive any compensation for the use of the student's/volunteer's likeness.  Parent/Volunteer hereby waives the claim of invasion of privacy arising from the SLHS PCA and Chorus' exercise of its rights under this paragraph.
Broadway Night Contract Acceptance