Music Career Information Night
Chorus Students & Parents:
If you are considering pursuing studies in music at the university level in any way, you will want to attend this information night.
South Lakes High School Music Department
Music Career Information Night
Thursday, November 14, 2013
7-9 PM
Lecture Hall
This program is for all students (and parents) who are interested in pursuing a career in music at any level (Major, Minor) and in any specific area of concentration (Performance, Music Technology/Commercial Music, Music Education, Music Therapy, Composition, Arranging, etc.).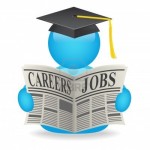 We will be providing invited guest speakers with successful careers in the many areas of concentration. The speakers will provide information and answer questions about the college audition process, career paths, professional opportunities, and employment.
We hope you will take advantage of this opportunity to learn about how to prepare for and be successful in a music related career.
SLHS Contacts:
Bryan Baldwin, IB Music Teacher & Orchestra Directorjbbaldwin@fcps.edu
Rita Gigliotti, Choral Director ragigliotti@fcps.edu
Karen Burke, Career Center Specialist keburke1@fcps.edu
[important]Post-Script
Presentations from Music Career Information Night are provided: