Deposits and contracts need to be turned in by Sep. 23 to Mrs Gigliotti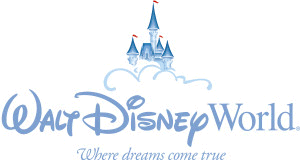 Dear SLHS Choral Students and Parents:
The SLHS Choral department spring trip this year will be to Orlando, Florida. We will spend 4 days in all 4 parks at Walt Disney World. The dates of the trips this year are April 20-April 24. Because of the distance for this trip, the group will travel to Florida via Airplane transportation probably from DCA (Reagan National Airport). We are looking at Flights Leaving Wednesday Evening April 20 and returning late on Sunday Evening April 24. Since we are flying — it requires us to secure and book the airline flights very early on in the school year.
More information about the trip can be found here:
SLHS Chorus Spring Trip
Forms should be added to the website soon but for now –
All Student and Chaperon Contracts, Scholarship application and contracts, and additional trip information for this trip can be found here:
SLHS Spring Trip Forms
If you missed the Back to Chorus night meeting more information about the spring trip can also be found here:
SLHS Spring Trip Information
All deposit and trip payment information can be found on each contract for Students, Scholarship Students and Chaperons.
If you have any additional questions, please contact me by email at heatherlyoung@verizon.net or email Mrs Gigliotti at RAGigliotti@fcps.edu
Heather Young
SLHS Chorus Spring Trip Coordinator