Community Fund Drive Saturday!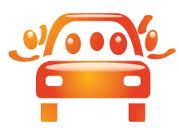 Parents and Students,
Our Fund drive is this Saturday, 9/22, at 8:00am at SLHS.  We need complete student participation and about 50 drivers.
Parents:  Here is the signup sheet to drive.  We need another 27 drivers.  All it takes is 2 hours of your time and for you to accompany 4 kids as they canvass a neighborhood nearby.  You will get everything you need when you come to the cafeteria on Saturday morning.
Sign up sheet:  http://www.signupgenius.com/go/10C0A4EAFA82F4-community1
Students:  Wear a previous chorus t-shirt and come at 8am.  If your parents aren't driving, bring either a breakfast item (A-O last name) or juice (P-Z last name)
This is our biggest fundraiser of the year and we have a great opportunity to make it successful if everyone pitches in!
Also, Mrs. Gigliotti will notify any missing permission slips and driver forms.  Make sure you get them in this week or bring them on Saturday.
Thanks for your support!
Sheri Zimmerman on behalf of the PCA board