Welcome to Chorus 2012/2013!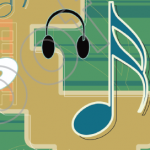 Summer Greetings from the South Lakes High School Choral Department!
As the new school year approaches, we want to keep  you informed of the choral department calendar and activities. The upcomping events you need to know about include:
8/23/2012: SLHS Block Party – Visit the Chorus Booth!
9/13/2012: Back-To-Chorus Night – Required Parent/Student Event.
9/22/2012: Community Fund Drive – Required Student Event.
Please take a moment to read the following information about the department:
This year is packed with important dates.  Download them to your calendar in ICS format, or print them out here:
Choral students can earn bonus points for donating a box of tissues for the 2012-13 school year. Send in your donation with Student's Name clearly marked on the box.
The following contact information is required to be completed as soon as possible so that we can update our records. Links are provided to Charms and Google Docs to provide this information.  Returning students and parents should update the information in Charms, but may use the Google Docs if your're having trouble getting in to Charms. New students must fill out the form in Google Docs.
The following forms will be collected at the Back-To-Chorus Night meeting.  To make this go more smoothly, please fill them out in advance:
See you at the Block Party and Back-to-Chorus Night!