Broadway Night Ticket Sales Resume!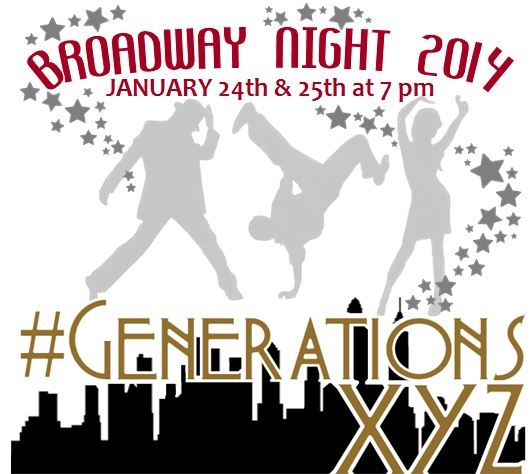 It's time to start looking past the snow and ice and get out for a show!  Ticket sales for Broadway Night have resumed!
The Friday night show has been postponed until Sunday at 3 PM, so if you bought tickets, please let Mary York know by e-mail if you want to see the show on Saturday at 7 PM or Sunday at 3 PM.
Thank-you for your patience. Enjoy the show!