Barnes and Noble Bookfair!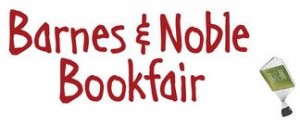 Please support our chorus!  Come to the Barnes and Noble Bookfair at Fair Lakes.
Date:  Saturday, February 7 (special activities 1-5 PM)
or
Shop online:  from February 7, 11pm – February 12 at midnight using online code 11554755.
Make sure you mention you are supporting the chorus at the register.  For more details, download the Barnes and Noble Flyer.