2015 SINGSTRONGDC PRESS RELEASE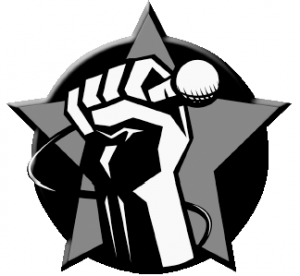 FOR IMMEDIATE RELEASE
Contact: 
Jonathan Minkoff
   Tel. 212-480-4240 X238   Email: 
Jonathan [AT] SingStrong. org
SINGSTRONG A CAPPELLA FESTIVAL FIGHTS ALZHEIMER'S
3 Day A cappella Music Festival Raises Money For Charity
RESTON, VA – March 6, 7, 8, 2015 –professional a cappella groups from around the world will perform with collegiate and HS groups at the 7th annual SingStrong International Charity A cappella Festival. SingStrong, will feature the best professional a cappella singers from around the world at South Lakes High School's Arts Center. This year's performers will include the gospel-pop sounds of Resound as featured on ABC and famously tweeted by Arianna Grande;  Traces from this season of NBC's "The Sing-Off"; The international award-winning German swing-pop group Vocaldente; viral youtube sensation and Austrian overtone singer, Anna-Maria Hefele; Broadway Trio, Apollo Link (aka The Spideyboys); Ensamble Fenix, Venezuela's top latin jazz vocal group; Blue Jupiter, the pop and twisted Broadway quartet featured by Oreo, Nokia, and Nickelodeon; Ball in the House, Boston's R&B sensations featured on America's Got Talent;  The Alexandria Harmonizers, barbershop multi-medalists; Feedback, NYC's  studio singers turned jazzy R&B group, and dozens more!
The all-vocal event consists of five concerts, an auction, and over a dozen classes and coachings, all featuring nothing but the human voice. Event profits support the Alzheimer's Association and local music programs. Fans can attend single concerts, or purchase discount weekend passes which offer savings of up to 50% off.
Styles will include pop, jazz, rock, barbershop, Overtone singing, beatbox and more, all performed completely a cappella. Many audience members have trouble believing that the sounds are completely vocal. Groups will use only their voices to perform leads, harmonies and to vocally imitate a virtual orchestra of sounds –including jazz trumpet, classical strings, distorted electric guitar and a full drum set –all without instruments of any kind.
The SingStrong 7PM Friday Night Concert, "ACA-Idol," is an a cappella competition for professional and collegiate groups in the style of American Idol. Celebrity judges give live feedback. The show is hosted by Jonathan Minkoff (Blue Jupiter, acappella101.com, RARB.org). First place is $1,000 and audience members get to vote using their cell phones to help determine the winner. Competitors include: The BluesTones from JMU, The Seabelles, The Rhythm and Roos from University of Akron, Uncommon, The Lobby, CATCH-22, Pitches Be Crazy and more.
The SingStrong 7PM Saturday Night Main Event Concert features multiple professional a cappella groups including  Traces, Blue Jupiter, Anna-Maria Hefele, Apollo Link (aka Spideyboys) and more! 
Sat at 8:30PM,  between concerts, is a silent charity auction to benefit the Alzheimer's Association.
The SingStrong 9:30PM Saturday Night Main Event Concert features an entirely separate slate of professional a cappella groups, including  Resound, Ball in the House, Vocaldente, Ensamble Fenix, Feedback and more!
The SingStrong matinee concert on Saturday at 2PM features the Finals of SingStrong's High School Competition with awards for performance, arranging and composition, as judged by respected a cappella educators from around the country.
The SingStrong Sunday matinee concert at 2PM features professional a cappella groups, including Resound, Traces, Ensamble Fenix, The Alexandria Harmonizers, Feedback, Apollo Link (aka Spideyboys) and more!
Beginning at 9:30AM on Saturday and 10AM on Sunday, SingStrong will present over a dozen classes on such topics as recording techniques, stage presence, forming and directing an a cappella group, beatboxing, copyright law, and musical arranging. From beginners to pros, these classes are designed to help anyone interested in a cappella take their skills to the next level. Attending a cappella groups will also enjoy free private coachings with their weekend passes.
For singers who attend without a group to perform with, SingStrong offers an open a cappella group, The Single Singers. Attendees sign up, get their music online, briefly rehearse together at the festival, and then perform on the mainstage. The Single Singers welcome members from 'tween to octogenarian, and garner a standing ovation each year from the sold-out crowd.
"Where else can you find an audience giving a standing ovation to both urban street performers and classically trained singers in the same show?" asked Jonathan Minkoff, the producer for the all-vocal festival.
"My students are inspired both musically and personally. It's hard to believe we get to have this much fun for such a great cause!" said South Lakes High School Choral Director, Rita Gigliotti.
Read quotes from over 100 SingStrong Festival attendees here. Get an overview of the SingStrong festival experience here. Still have questions? Try our FAQ.
Tickets range from $15 to $35. Discounted passes available for Seniors, Students and groups of 10 or more. Free Parking. Tickets and complete info at www.SingStrong.org.
# # #